At Michael Anthony, we pride ourselves on providing the best local service. We do this by being a family business with a team that knows the Aylesbury market better than anyone. As a result, we're extremely passionate about the Aylesbury community and surrounding areas. We support local charities, sports and schools because, without the community, we wouldn't be able to work with such wonderful clients.
Supporting local sports
Sports are so important to the local community which is why we always show our support. We sponsored the Thames Kites Netball team to get brand new kits and to continue their great success as a team. We've also sponsored the Bears Golf Society, donating towards the cancer care unit. This golf club is made of a great non-profit team who raise money for local and national charities.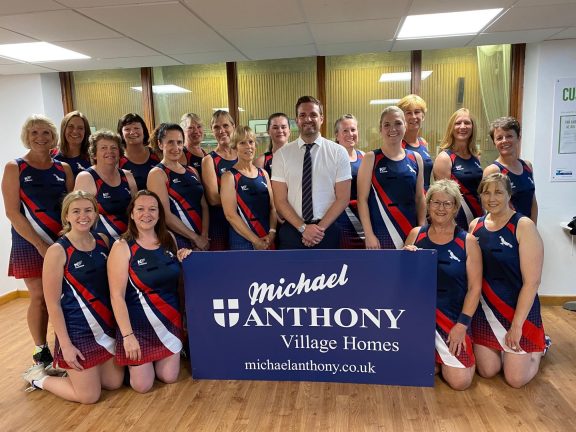 At Michael Anthony, we're also proud sponsors of the Aylesbury and District League Football, which hosts countless exciting matches across Aylesbury and local teams.
The Stoke Mandeville Football Club is also sponsored by Michael Anthony, with the first new kit proudly showing our support for local football teams.
Community events
Events are what keep the community spirit alive which is why we're supporters of the countless events taking place in and around Aylesbury. 
The Proms in the Park is a fantastic music festival supported by Michael Anthony raising money for Emmett's Genies and Aylesbury Foodbank. The local community come together to enjoy great music, delicious food and even better company.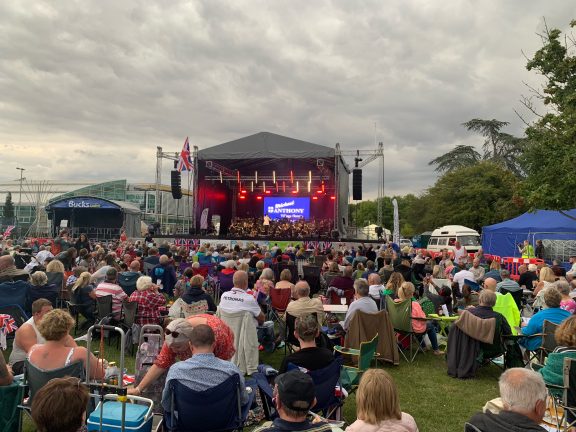 Loving the music? Then Jazz at St Marys is another regular event we support. Local jazz musicians come together to put on a smooth performance at St Mary's Church. It always goes down a storm and gets the community together!
For those who love old school, the Chiltern Hills Vintage Vehicle Rally is an annual favourite. We help the rally raise money for important local charitable causes. Owners of classic vehicles come together to share their love of all things vintage.
Just because we don't live by the sea doesn't mean that we can't bring the sea to Aylesbury! Aylesbury on Sea sees 60 tonnes of sand and classic seaside entertainment take over Vale Park. Michael Anthony supports the event which is enjoyed by many – it's also free to attend!
We also campaign to promote local businesses via the Michael Anthony Facebook page. Without our local businesses, we wouldn't have the thriving community that Aylesbury enjoys to this day!
The importance of our local area
At Michael Anthony, we love Aylesbury and the surrounding areas. We understand the importance of a great community spirit which is why we make it our top priority to support local events, schools, charities, sports and more. To provide the very best service to our clients and help people to find their dream homes, we make it our job to make Aylesbury a great place to live.
Looking for your next house in Aylesbury? Then contact our team of local experts today to find out more about out estate agents in Aylesbury.