It's exciting when someone has booked through Michael Anthony Estate Agents to view your marketed property. They like what they've seen online – the pictures and the supporting dimensions have aroused this buyer's curiosity to take a look in person.
Your work has just started because presentation really does matter. It will involve a little extra work, but if your property sells quickly, then the effort has been worth it. It's time to impress.
Being totally honest, on occasion we have accompanied people on viewings and the presentation has let the property- and it didn't leave a positive impression. It is true that sometimes an interested viewer can see past the clutter and dirty clothes and it won't matter. However, achieving the best presentation possible is desirable.
We can give you the best advice on presentation – why not utilise our experience to help you sell your property quickly and efficiently:

Kerb appeal
Prior to the appointment being booked, potential buyers will look at your property before confirming their appointment. Do think of the external aspect of your des-res, and if the garden could do with a tidy, windows need cleaning or small items of DIY (i.e. painting, repairing of wood) can be quickly implemented.
First impressions
When someone walks in, we found the more light that is coming into the property the more enthusiastic people are. This will mean drawing the curtains and letting in the light. 
If you can open the windows for a period, this will add the fresh feel to your property. Make sure coats and shoes are tidied away and are out of site, and magazines, post and newspapers are similarly out of view.
Make sure children's toys are packed away tidily and that the TV and radio are not on.
Also, don't worry the smell of baking bread does not help nor hinder; it's all fantasy! However, a few flowers, in vases, certainly do add to the experience.
Finally, if you have pets, do you have a friendly/family member neighbour who could look after Barney the dog or Hector the cat? Your tastes in domestic pet might not be the choice of the visitors, especially if they're allergic to pet hair.
Bedrooms
Viewers are going to appreciate you live in your property, but please do put all dirty laundry in the washing basket and beds are made. Don't forget to pull the curtains. Remember you are trying to sell the property.
Put books and reading matter away tidily; just think what you'd like to see as you walk around a property.
A dust and a vacuum before you got to work is good practice, in case you get a last-minute viewing when you're unavailable.
Bathrooms and toilets
We love toiletries, sponges, toothbrushes and make up – they help us look beautiful. However, this accumulated array can add clutter. Tidy it away – it will only be temporary. Tidy the towels, clear around bath/shower and toilet and make sure the bathroom and toilet(s) are clean. If you can, open the window to lift the environment and will remove any stale odours.
Kitchen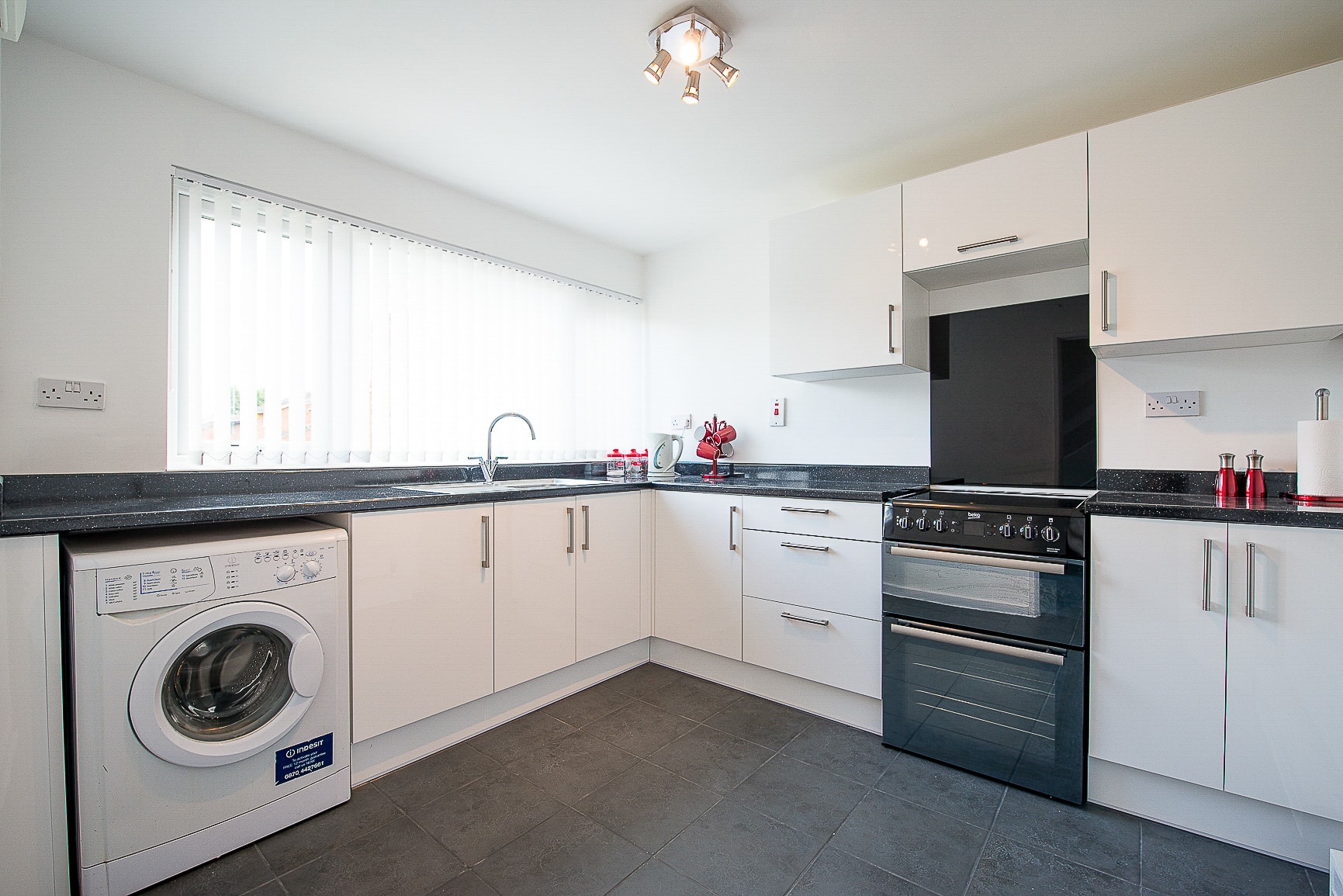 Clean the surfaces, cupboard fronts and appliances. Ensure all foods had for breakfast/lunch/dinner are tidied away, and the crockery that you've used is washed up and placed back in the cupboard it came from.
Give the floor a clean and ensure all doors are closed. Clear any family mementoes or clutter into a safe place until you've sold. Don't forget, this is for a brief period whilst the process of viewing and selling your property is in full swing.
Garden
A green/outdoor space is a plus for many buyers, so make best use of your space, if you have one. Make sure the garden areas are tidy, rubbish is collected and ready for collection. Do cut the grass at least once a week and give a trim to any out-of-control bushes and trees.
If you can, put some pots with seasonal colour out. It does inspire visitors. Don't forget to clear away any pet mess. Finally, if you have children, make sure their toys, bikes and other paraphernalia is packed safely away out of sight, if possible.
About Michael Anthony Estate Agents
Established in 1989, Michael Anthony is a leading independent estate agency with offices covering Bedfordshire, Buckinghamshire and Hertfordshire. We believe the quality of our service is thanks to the long established, experienced teams that work within our branches. We employ modern techniques to marketing, whilst maintaining traditional and personal approach. Our aim is to provide the best possible service and we are proud to have many recommended and return clients. http://www.michaelanthony.co.uk/