Stoke Mandeville is a lovely village just three miles away from Aylesbury in Buckinghamshire. There are excellent pubs and restaurants a short walk from most homes in Stoke Mandeville. The village has an international reputation as the birthplace of the disability sports movement after it hosted the Stoke Mandeville Games for wheelchair users, which then became the modern Paralympic Games. Stoke Mandeville has excellent transport links to London and the surrounding towns and a range of good shops and schools. The National Trust Chiltern Countryside is nearby for long walks, rolling hills and acres of woodland.
Does Stoke Mandeville have good pubs and restaurants? 
Stoke Mandeville has a lot of superb pubs and restaurants. They range from a cosy, relaxed country feel to delicious fine dining menus, so there is something for everybody. In the heart of the village, several different pubs serve tasty food. Other pubs and restaurants are just a stone's throw from Stoke Mandeville in neighbouring villages like Weston Turnville. 
The best pubs in Stoke Mandeville:
The Woolpack
You can find The Woolpack in the heart of Stoke Mandeville on Risborough Road. The pub has a lovely country feel inside with traditional decor. The Woolpack also has a fantastic beer garden for al fresco dining when the sun is shining. If you're stopping by for lunch, the lunch menu has a selection of lighter bites and comforting classics that are perfect for catching up with friends or a quick bite before you head out for the day. The all-day dining menu at The Woolpack has an extensive selection of dishes, from delicious burgers to pub classics like freshly battered cod and chips. The chefs at The Woolpack also keep up with modern world food trends, including an Asian-style crispy duck salad with hoisin. The pub also has a plant-based menu for vegan and vegetarian diners and a great children's menu for the little ones. If you're heading for a long Sunday walk in the Chiltern countryside or looking for a spot for a family get-together, The Woolpack has a delicious Sunday roast.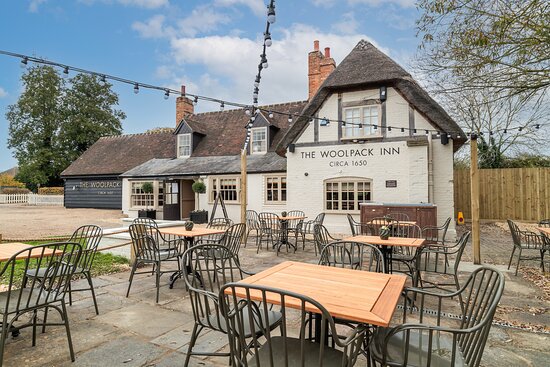 The Chequers Inn
The Chequers Inn is a fine dining pub and restaurant in the neighbouring village of Weston Turville. The pub dates back to the 16th century and has been owned by husband and wife Chef-Owner Dritan and Maître d' Ranka since 2010. The bar area of The Chequers Inn has a traditional feel, with historic beams and a lovely open fireplace. The restaurant area has a more contemporary feel, making the fine dining experience more enjoyable. The à la carte menu features elevated pub classics like ham, egg and chips with slow-cooked ham and polenta chips and a Hereford fillet of beef with bone marrow ragu. The Chequers Inn also has a seasonal lunch menu with two or three courses for tables up to six people. For a perfect date night or celebration, The Chequers Inn also offers a tasting menu with seven courses and a wine pairing for an additional cost. There is also a vegan tasting menu for people skipping meat and dairy. On Sundays, the pub and restaurant has a very well-rated Sunday roast.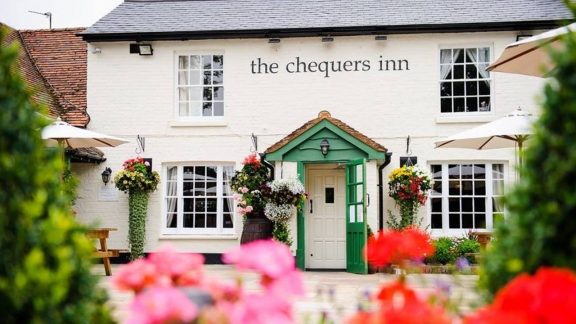 The Bell
Like The Woolpack, The Bell is also situated in the heart of Stoke Mandeville. The Bell is a traditional countryside pub with roots firmly planted in Buckinghamshire soil and is perfect for drinks with friends or an excellent dining experience. In addition, The Bell hosts community days in Stoke Mandeville for local families and Kids Eat Free offers during the summer. The pub has an extensive menu with daily seasonal specials available, an excellent kids menu, and a highly rated Sunday roast.
Stoke Mandeville and the surrounding area are home to many excellent pubs and restaurants for whatever the occasion. So whether you're looking for a Sunday roast with your family or a long lazy lunch with your friends, there's something for everyone in this area. The pubs in Stoke Mandeville cater to people with meat and dairy-free diets, families with young children, and couples looking for a romantic evening out.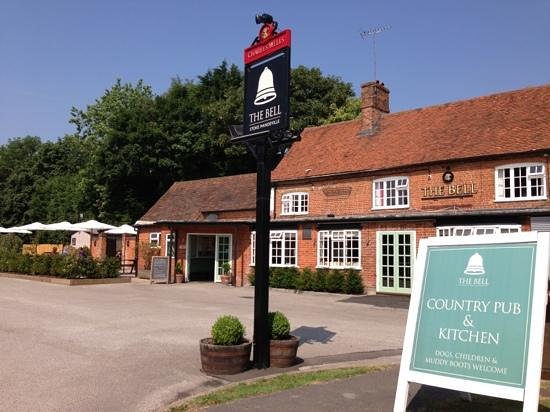 The Bull 
A valued part of the local community, The Bull is a traditional pub situated in the heart of the village and run by two dynamic locals. The bar at the front sees locals getting together to watch BT Sport and Sky Sports and there is a quieter lounge bar in the back which leads out onto a garden. It's such an advantage for a pub to have a large garden: it's popular during the summer months and used for outdoor events. Recent events include a live music evening, silent cinema screenings, BBQs and a Family Fun Day. With a superb selection of drinks at reasonable prices and a warm welcome from good humoured staff, this pub is a real gem.
Looking for a house for sale in Stoke Mandeville or a house for sale in Aylesbury? Check out our area guides for more information on these locations.